Become A Member
How to Join
Fill out a Membership Application online, or stop in to one of our convenient locations to fill out a membership application and make a small deposit in a share savings account. Your deposits are called "shares" because you actually own shares in your credit union. That's all it takes to be eligible for the financial services offered to members of 1st Community Credit Union. Complete disclosure on transaction limitations and balance requirements are contained in our Account Disclosure Brochure. All rates, fees and terms subject to change without notice.
Field of Membership
1st Community Credit Union's field of membership includes 14 counties: Monroe, La Crosse, Trempealeau, Buffalo, Eau Claire, Clark, Jackson, Wood, Adams, Juneau, Sauk, Richland, Vernon and Crawford. Anyone who lives or works in those counties is eligible to be a member of 1st Community Credit Union. Immediate family of 1st CCU members are also eligible to join, no matter where they live.
About 1ST CCU
1st Community Credit Union is a not-for-profit organization owned by its members...people like you. Our purpose is to provide a source of credit at a fair and reasonable rate. As a member, you are one of the owners of your Credit Union. We take pride in serving our members in the best way we know how: with friendly, personalized service. We feel assured that, if you give us a chance, you'll find choosing to become a member of our Credit Union to be one of your best financial decisions.
History of 1st Community Credit Union
In early 1961 a group of individuals met and decided there was a need to provide low cost credit to all persons in the Sparta Community. One of the immediate reasons for organizing this Credit Union was to solve the credit problems of patients and employees of Sparta's St Mary's Hospital. To help the Credit Union get a good start and to encourage thrift among the hospital workers, the hospital administration gave each of its 90 employees a $5.00 Credit Union share as a Christmas present in 1961. In the fall of 1980 the branch office was opened in West Salem with one full time employee. In February of 1981 the name of the Credit Union was changed from Sparta Community Credit Union to 1st Community Credit Union. In the summer of 2019 we began construction on a new branch in Tomah, slated to open early in 2020. We've now been serving our communities for over 55 years and have grown to more 12,600 members.
U.S.A. Patriot Act Disclosure
1st Community Credit Union complies with the USA Patriot Act of 2001. To help the government fight the funding of terrorism and money laundering activities, Federal law requires all financial institutions to obtain, verify, and record information that identifies each person who opens an account. What this means to you: When you open an account, we will ask for your name, address, date of birth, and other information that will allow us to identify you. We may also ask to see your driver's license or other identifying documents.
Find the Right Car
Search our inventory
Research a Vehicle
Customize new car models.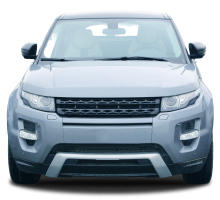 Find a Dealer
Get maps, car listings and price quotes.